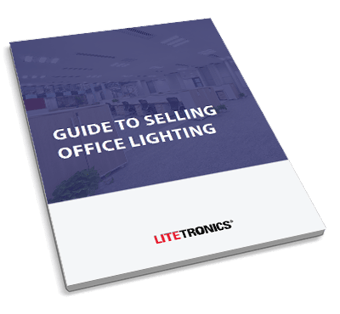 Lower energy costs, improved employee productivity, and a smaller carbon footprint.
Sounds good, right? These are just a few of the reasons building owners and facility managers may be considering an office lighting upgrade to LEDs.
Do you have all the facts and stats to help convince them the time is now – and that you're the company to do it?
We've created a helpful guide to winning (and growing) the deal for an office lighting upgrade to LED. Download the e-book and learn:
Why your prospects might want to – or should – improve their office's lighting.
Who you need to convince…and what information they need to hear.
Advanced lighting options that greatly improve your customers' ROI.
Fill out the form and become the go-to LED retrofitter for office spaces today!