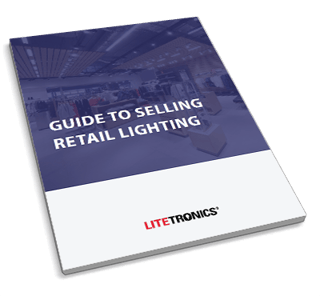 Department stores, warehouse stores, home improvement stores … these retailers have expansive spaces with big energy bills. And considering lighting accounts for 50% of energy costs for non-food retailers, there's opportunity for you to deliver a huge ROI.
But most retailers don't appreciate all the benefits an upgrade to LED can offer.
Or the additional energy savings and convenience available with advanced LED features.
Or all the possible applications for LED technology throughout a retail space.
Our helpful Guide to Selling Retail Lighting can instantly level up your understanding of retail lighting, helping you grow your business in this opportunity-rich market. Download the e-book and learn:
All the reasons a retailer may be exploring an LED upgrade, and who you'll need to convince.
All the possible benefits of an upgrade, including some the customer won't have thought of.
Common applications for LED in retail settings, and questions to ask to identify more.
Fill out the form and become a pro at selling retail lighting today!