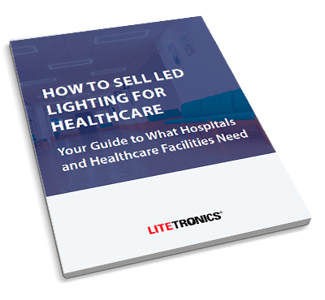 Few buildings have as many potential applications for LED lighting as hospitals and healthcare facilities. But do you know what they are or how they'll be used?
Do you know which advanced features can help healthcare facilities save energy while also saving their personnel time? And do you know the right questions to ask before a project begins to make sure it goes off without a hitch?
There's a huge opportunity in the healthcare industry, but to tap into it, you need to know the answers to these and other important questions. That's why we've created a guide to help you prepare. Download the e-book to learn:
Why hospitals and healthcare facilities are looking to upgrade their lighting
Who the key decision makers are when it comes to approving a lighting project
Which common health care use cases can benefit from LED lighting
Fill out the form and get your guide today!