Whoever said, "You're judged by the company you keep," knew a thing or two about being an ESCO or contractor.
The quality of the LED lighting products you install—and the service provided by the manufacturer who supplies and supports them—can make or break your business growth.
No pressure, right?
So, the question is, how do you choose the right supplier?
After all, every manufacturer is going to say nice things about themselves, so that's no help. Or you could just go with one of the big names or ask around for recommendations—but that still doesn't tell you if that manufacturer will be the best option for your business.
But what if you knew what questions to ask … and what answers to look for?
This guide aims to do just that, arming you with the knowledge you need to make a confident, correct decision when choosing an LED lighting manufacturer.
After you read this guide, you'll know:
Why it's so important to choose the right manufacturer, and what's at stake if you choose the wrong one
What you should be looking for in a manufacturer (and what questions to ask to make sure you get a straight answer)
How the right LED lighting manufacturer can make your sales and install processes faster and better
Let's get started!


Why Choosing the Right Manufacturer Is Important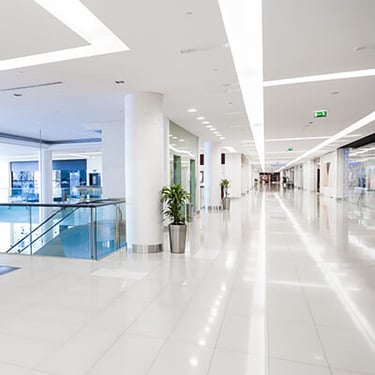 For many ESCOs and contractors, the lighting manufacturer isn't chosen outright—it's inherited. The distributor or rep agency you're working with may already have an established relationship with a manufacturer. That means you're not doing the vetting of the manufacturer yourself; you're relying on secondhand bona fides.
It may seem easier to go along to get along and stick with the distributor or rep's choice. But if things go badly, the distributor's reputation won't be on the line with your customer—yours will. That means you have every right to insist upon products that will make your installers' jobs easier and wow your customers.
Or maybe you picked your own manufacturer based on a couple of standout products. But as your business expands, you might be underwhelmed by the rest of their offerings. Or maybe their service isn't all that great, but you've been putting up with it for the sake of those products.
Fair enough … but staying with the wrong manufacturer for the sake of a couple of bright spots can come back to hurt you.
The Risks of Choosing the Wrong Manufacturer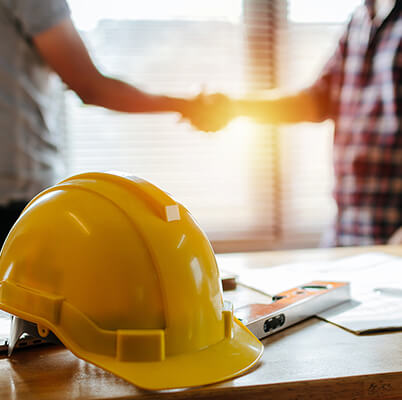 From the first moment of your sales process to the final day of the job, your choice of manufacturer can make or break the success of a project.
Lack of Product Awareness
You're in a competitive business. You need timely information about new LED technologies, lighting applications, and products to put together an impressive project quote.
A manufacturer who doesn't make the effort to keep you informed about what's in their product line could leave you unaware of a new product that would have fit the bill and sold the project.
Slow Manufacturer Response
Lack of communication can throw your perfectly planned project completely off the rails.
If there is going to be an issue with a product, you need to find out before you order, not the day the product is supposed to arrive at the job site.
Product defects or shortages may be a fact of life, but a lighting manufacturer who doesn't react quickly to address the issue or supply replacements can put your entire job on hold. The same goes for any on-site problem you need the manufacturer's help to resolve.
If you can't get a live person on the phone, or the answers you need, it's your timeline and reputation that will suffer.
Tricky Installation
A manufacturer that hasn't thought through the fixture installation process from your point of view can set you up for problems: Whether it's extra parts or materials needed, or specific tools or ways to get around bad ergonomics, it's your crew up on ladders who will have to figure it out.
If you've offered the customer a labor warranty, any issues post-install will require you to send someone back to the site to correct problems. That may mean pulling a team member off a new job to fix the problem, creating a nasty domino effect that can set you back for weeks.
What to Look for in an LED Lighting Manufacturer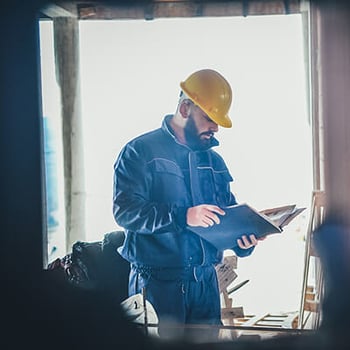 Now that we've established why it's in your best interest to select your LED lighting manufacturer yourself, what are some of the qualities you want to look for?
Warranties
From the customer side, LED lighting upgrades can be big, disruptive projects—especially in commercial or industrial spaces. Once it's over, they won't want to have to undertake a project like that again for a good long time.
Manufacturers that offer better warranties give you a strong selling point: years of no-worry lighting and lower maintenance costs.
Product Design
The right manufacturer will consistently update their product line to offer more efficient and versatile LED fixtures.
For example, adjustable wattage and color temperature make it possible for an ESCO or contractor to use a single fixture to meet the needs of multiple areas of a customer facility.
In addition to offering helpful features, a good LED lighting manufacturer considers the ease of installation in the product design. The speed and efficiency of the install process can have a big impact on your profitability. The installer shouldn't have to tweak the fixture to make it fit (and then do that fifty more times), or twist like a pretzel to get the fixture into the right position.
Lastly, but perhaps most importantly, the right manufacturer will make sure to keep pace with industry standards.
Typically, utilities reserve their best energy conservation incentive programs for Design Lights Consortium (DLC) approved LEDs. According to BriteSwitch's RebatePro tool, "between 70 - 85% of rebates require that a product is DLC listed in order to get a rebate. To qualify for the best rebates, you'll want a manufacturer whose offerings meet the eligibility standards set by the DLC.
Between
70 - 85%
of rebates require that a product is DLC listed in order to get a rebate.
New Technologies
LED technology is constantly evolving. For example, LED fixtures can include sensors for daylight harvesting, which balance fixture output with natural, outside light to save energy while also achieving optimal light in a space. Based on your preference and the amount of natural light you receive, fixture sensors can detect changes in natural light and dim lighting automatically during the daytime hours when outside light is at its peak. As outside light disappears, the fixtures will brighten to maintain the preferred light in the space. Occupancy sensors can keep spaces brightly lit and safe when in use and off when not, saving energy.
Customers care about these capabilities because in addition to the energy savings, the right lighting can contribute to employee safety, productivity and end-product quality.
For instance, think about a manufacturing facility where employees need to select parts by color. LED lights are graded on the Color Recognition Index (CRI) from 0 to 100. LED bulbs at the higher end show colors more accurately, which means more accurate selections by the employee.
If a manufacturer doesn't offer these options, it'll be that much harder for you to stand out and wow the customer.
Customer Service
No two LED lighting retrofit projects are alike. There are always curveballs you'll need to navigate, whether it's a delay in timing or a change in scope.
Those curveballs can be made manageable—or monstrous—based on the kind of customer service your manufacturer provides.
It may seem basic, but if you're having a tough time with a project, having a helpful and friendly (and real!) person to turn to can make all the difference in the world. But that's not all: Great customer service can encompass everything from a great website, to clear installation instructions, to producing, storing, and shipping products based around your timeline and needs.
Questions to Ask Your LED Lighting Manufacturer
Let's translate the qualities we've discussed into questions that will help you make a more confident decision:
What are their warranties, and what is their process for warranty claims?

Have they made changes in the past to products or processes based on customer feedback?

Do they have specific industries or applications they specialize in?

If you need to return a defective product, what does the return process look like?

Does the manufacturer provide mounting hardware along with the fixture, or does that need to be purchased separately?

Will the manufacturer allow you to hang a light as proof of concept for the customer?

Where is product stored and how fast can they ship?

Are they a well-established business that will be around for the long haul?

Is there someone you can call if you have issues with the product on the job? What are their hours, and how quickly are calls returned?
These questions, combined with the information you've gathered from recommendations and reviews, will give you a much clearer picture of whether the manufacturer will hold you back, help you maintain the status quo … or possibly even move your sales and installation processes into efficient and profitable new territory.
How Your Manufacturer Can Support Your Sales Process
A streamlined sales process can fast-track your business growth. Here's how the right lighting manufacturer can help: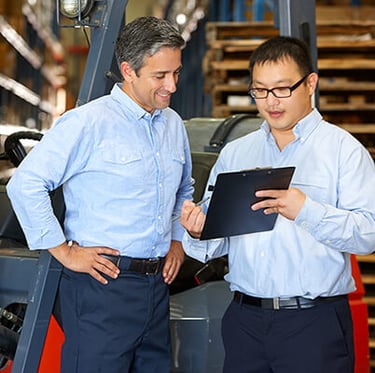 Quick, Clear Communication
Whether you're putting together a quote, placing an order, managing an install, or resolving a product defect … the faster you can get an answer, the better. Ideally, you should have more than one way to get the information you need.
At Litetronics, we have a large network of helpful and knowledgeable reps. That means we'll assign a sales representative to your account who knows you and your area. We also have regional sales managers to help answer your questions along the way and a customer service team you can talk to via a toll-free number or email. We also have tons of resources on our website so you can self-serve for the basics and reach out to a live person when needed.
Showcase Products
Some customers need to see it to believe it. A manufacturer that provides a sample fixture for you to hang (and for the customer to evaluate) can help you make a sale. An adjustable LED fixture is perfect for this situation. With one SKU, you have a range of wattages, and a range of color temperatures so the customer can choose the ideal settings before the installation begins.
A manufacturer that provides a sample fixture for you to hang (and for the customer to evaluate) can help you make a sale.
Litetronics is happy to provide your customer a sample unit to install at their site to help them make an informed decision. And with our fast shipping we can meet your delivery timeline and the customer's schedule.
Online Resources
Of course, it's important to be able to get someone on the phone when needed. But for more straightforward product information, a well-documented product website can answer plenty of questions.
On Litetronics' site, we provide a wealth of product information and tools to speed up your quoting process. We offer product spec sheets, IES files, a rebate finder, a lighting design tool, and a payback calculator. With just a few clicks, you can gather all the information you need for a quote.
Customization
Off the shelf may work for most commercial applications, but some customers will need a lighting system tailored to their facility or operation. Manufacturers should be open to custom orders and customer feedback or suggestions, helping you stay ahead of your competition by meeting the needs of your customers.
Litetronics welcomes made to order requests. We consider it part of our service to help you meet the specific needs of the project and we have a strong track record of innovations to draw upon. If you have product feedback, we want to hear it.
How Your Manufacturer Can Support Your Install Process
On-site, you need to be 100% confident that your manufacturer has your back. Here's what to look for:
Fast Shipping Time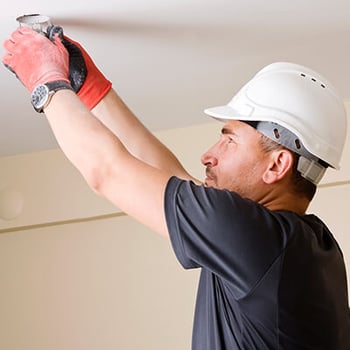 Once you get the project go-ahead, it's time to showcase the efficiency of your process. Product arrival on-site will determine how quickly your team can get started. A manufacturer with a well-oiled shipping system will keep your team and customers happy.
With Litetronics, orders that are submitted by 12pm CT ship the same day.
Ease of Install
A great manufacturer designs products with the installer and their process in mind. When your installers are up on a ladder or scissor lift, the less monkeying around they have to do to get the fixture installed, the better.
When your installers are up on a ladder or scissor lift, the less monkeying around they have to do to get the fixture installed, the better.
Litetronics is known for the fast and easy installation of our products. We take into consideration the most in-demand mounting styles and provide accessories for the less popular mounting options. All our products come with necessary mounting hardware included.
Products with a minimal number of parts and that need fewer tools make life simpler for installers. We provide easy to read and follow installation instructions and our technical support team is easy to reach for questions.
Plus, your installers are your team, and the last thing we want is for them to get injured, so we put careful thought into the weight of our fixtures and how they're installed, making them as ergonomically sound as possible. Fewer shoulder and neck strains = a smoother install.
Versatile Products
LED technology offers capabilities older lighting simply can't match. Given the extended life span of LED lights, customers want to get the most bang for their buck in efficiency and features. You'll close more deals by working with a manufacturer that offers an up-to-date and innovative product line.
Litetronics offers quality products that satisfy customers and make life easier for ESCOs and contractors. Adjustable fixtures let you use a single product for multiple locations within a facility. Stairwells, storage areas, and offices all need light of a different color temperature and wattage. Adjustable fixtures let you adapt the light for purpose while simplifying the installation process for your team.
Strong Customer Service
A good relationship with the manufacturer is important at all times, but during the installation process the pressure is on and strong customer service can smooth any bumps in the road.
At Litetronics, we don't ask you to jump through hoops or fill out endless paperwork. If you need to make a product return or replacement, you can reach out to the distributor or contact our customer service team directly. Either way, we're going to make the process as easy and hassle-free as possible.
Ready to Make A Switch?
Even if you're working with a distributor or rep with an existing manufacturer relationship, they should be open to a recommendation from you. Use the criteria above to explain what matters to you in an LED lighting manufacturer and ask them if they are willing to stock product from a new source.
Remember, you're in the driver's seat. The growth and profitability of your retrofit business depends on having a manufacturer that's working as hard for your business as you are.